Yuya Miyazaki – Symphony Orchestra Conductor
Yuya Miyazaki is the conductor of the Dallas Asian American Youth Orchestra's Symphony Orchestra and music staff of The Opera WAKAYAMA (Japan). He is currently a doctoral student at the University of North Texas where he studies with Prof. David Itkin. From 2013 to 2017, he was director and conductor of the Texas Academy of Mathematics and Science's student orchestra.
In the summer of 2016, he was selected as a conducting student for the 5th Varna International Opera Academy in Bulgaria and conducted public performances of chamber orchestra, oratorio, and opera gala as well as assisted Puccini's Madama Butterfly. He was invited back to the academy as assistant conductor in 2017. He conducted Copland's Tender Land, which was his European opera debut. He also conducted the French opera gala concert and Mozart's Requiem and assisted Mozart's Don Giovanni.
Born and raised in Tokyo, Japan, he began playing trombone and later started to take formal lessons on the trombone, piano, music theory and conducting. He received his undergraduate degree from the University of Nevada, Reno. He went on to receive a master's degree in orchestral conducting at the University of North Texas where he was a recipient of a Lupe Murchison Foundation Scholarship.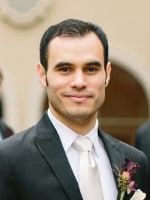 Matthew Moreno – Philharmonic Orchestra Conductor
Matthew Moreno is the Director of Orchestras at Jasper High School in Plano, TX. Prior to Jasper, he was director at Frankford Middle School (Plano ISD) for three years and before that taught at Killian Middle School in Lewisville, Texas for two years. His groups have enjoyed the success of consistent UIL Sweepstakes awards, first division ratings and "best in class" awards at festivals. Most recently, the Jasper Legacy orchestra was ranked by Texas Music Educators Association as the number 2 orchestra in Texas.
Mr. Moreno is graduate of Texas State University in San Marcos, Texas, where he received his Bachelors Degree in Music Education with an emphasis in Instrumental Studies. Over the past 7 years, Mr. Moreno has served as one of the music directors at the Texas State Strings Camp. Prior to becoming DAAYO's Philharmonic Orchestra conductor, he also taught with the Collin County Youth Orchestra, UT-Arlington Strings Camp and now serves as the Plano ISD Strings Camp Director.
As a double bassist, he has performed with various Texas orchestras, musicals, jazz groups, and often on cello with string quartets. He is a member of the Texas Music Educators Association and the Texas Orchestra Directors Association. Outside of teaching and performing, he is an active composer and arranger for orchestral music having been published with FJH Music and Grand Mesa Music. JW Pepper Music selected his works as "Editor's Choice" and have been performed at the Midwest Band and Orchestra Conference in Chicago as well as UIL Contest.
Mr. Moreno currently lives in Allen, TX with his wife Liz and their two cats, Peter and Tink.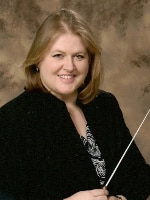 Erin Fox – Concert Strings Conductor
Erin Fox is from Richardson, Texas and attended Plano public schools. She received her Bachelor of Music from the University of North Texas in 2001, and studied Early Music in England through the Cambridge Early Music Summer School. Her principal instrument is oboe. Ms. Fox studied modern oboe with Dr. Charles Veazey and Baroque oboe with Ms. Joyce Alper. Her background in Early Music was developed by participating in UNT's Collegium musicum under the director of Dr. Cecil Adkins and Dr. Lyle Nordstrom. During her time at UNT Ms. Fox studied conducting under Mr. Dennis Fisher and Dr. Bradley Genevro, and has recently studied violin with Ms. Edina Pastyik.
Ms. Fox is an orchestra director in Richardson ISD at Parkhill Junior High, and has served over a decade in Texas schools as both a band and orchestra director and music history teacher. Additionally, she teaches piano and viola privately, and provides accompanist services for chamber performances.
Currently Ms. Fox is a performing member for the New Texas Symphony Orchestra where she plays Principal second violin. Ms. Fox's past performing experiences include Principal Oboe of the Mesquite Symphony, New Texas Symphony, Frisco Symphonia and Collegium musicum, playing oboe and violin in various modern and Baroque small ensembles and chamber groups, in addition to playing piano, oboe, violin and viola for various events around the Dallas area.
Ms. Fox's other musical interests lie in the field of composition. Several successful premieres of her works have been performed over the years in Texas, Colorado and North Carolina, and have been featured in radio commercials in Colorado. Several of her arrangements are being used by string quartets in the Dallas area.
Ms. Fox lives in Dallas and enjoys cooking, wood turning, carpentry, reading, studying languages and traveling. She has just celebrated the first anniversary of opening her own business, which she operates on weekends (www.SharpArtNames.com).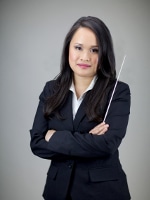 Amanda Su – Junior Strings Conductor
Amanda Su is the Director of Orchestras at Curtis Middle School in Allen, TX. She received her Bachelor of Music Education degree from Baylor University and her Master of Education Administration degree from Lamar University. Mrs. Su started on the violin at the young age of five under the direction of her father. She graduated from Berkner High School in Richardson and was a two-time Texas All-State Orchestra Member. While at Baylor University, Mrs. Su served as one of the original teachers of the Baylor String Project, which is a supplemental orchestra program for Waco and Midway ISD students.
Mrs. Su began her teaching career at Liberty Junior High School in Richardson, where she taught for three years. Her groups have received consistent UIL Sweepstakes awards and Best in Class Awards. While the director at Curtis MS, her orchestras were the recipient of several additional awards including placing in the final round of the TMEA MS Honor Full Orchestra competition in 2015 and 2017, being named National Winners of the Mark of Excellence National Orchestra Honors in 2016, and Commended Winners in 2015. Most recently, Mrs. Su was named by the State Board of the Texas Chapter of The American String Teacher's Association as the recipient of the 2017 "Marjorie Keller" Outstanding Young Teacher of the Year Award.
In addition to her teaching, Mrs. Su is an active clinician and judge in the Dallas area and around the state. She is currently serving as Orchestra Middle School Division Chair for UIL Region XXV. An avid performer, Mrs. Su has performed with Allen Philharmonic Symphony Orchestra, Waco Symphony, Temple Symphony, and currently performs with the Richardson Symphony Orchestra. She is a member of ASTA, TMEA, TMAA, and TODA.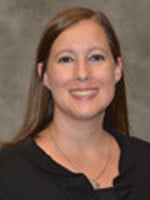 Angela Sledge – String Explorers Conductor
Angela Sledge is the Richardson West Junior High School Head Orchestra Director. She has been the head orchestra director since 2006 and began her teaching career in RISD in 2003. Her groups have earned UIL Sweepstakes and first division ratings and "Best in Class" in local festivals.
Originally from Abilene, TX, Ms. Sledge earned a Bachelor of Music Education from Stephen F. Austin State University as a Summa Cum Laude graduate. In addition to teaching summer camps for SFA, RISD, and most recently Dallas ISD, she has been a violinist and flutist with the Stephen F. Austin Wind Ensemble, Orchestra of the Pines, and Chamber Orchestra. Ms. Sledge is a former violin student of Isador Saslav. In addition to being a violinist, Ms. Sledge is also a flutist and has performed in many symphonies, orchestras, and ensembles. She is a former flute student of Sydney Carlson, Diane Boyd Schultz, and Mary Karen Clardy. She is a member of Texas Music Educators Association, Texas Orchestra Directors Association, and American String Teachers Association.
In addition to being a music educator, she is active in her community in the Junior League of Richardson. She has served numerous roles in the organization including President in 2012-2014. She feels strongly about giving back to her community in which is lives and teaches.
Ms. Sledge currently lives in Richardson, TX with her two cats Marlie and Millie.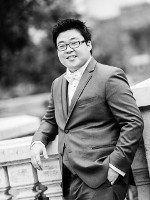 James Song – Chamber Music Coach
James Song is the former concertmaster of the New Texas Symphony Orchestra, a central Dallas orchestra that performs in the Dallas Arts District. He has also preformed with many of the orchestras in the Dallas area and is currently involved with the new Dallas Chamber Symphony and the Sherman Symphony Orchestra. James has also played with several symphony ensembles in Europe and has played in such halls as the Rudolfinum concert hall in Prague and as well as Her Majesty's Theater in London where he played for the theaters performances of Phantom of the Opera. His chamber music experience includes a variety of performances and recordings with his brother Edward, who is also an award winning Cellist.
James attended UNT School of Music where he studied with Philip Lewis. His previous teachers also include John Giesel and Barbara Allen. As the director of the DAAYO chamber group James has led his ensembles to do events that varied from the Dallas Chinese New Year celebration in Downtown Dallas to being main stage performers for the Asian American Engineer of the Year Award of 2013. His groups have also performed at the Crow Collection of Asian Art and at the Asian American Bar Association 7th Annual award event at the Meyerson. James spends his free time with his wife and enjoys making different styles of music with his friends and brother.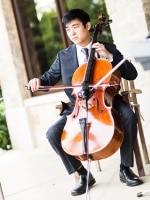 Edward Song – Chamber Assistant Coach
Edward Song is a former cellist of the Las Colinas , Arlington and Garland Symphonies. His most memorable moment was when he was 11, where he placed 1st in his first competition ever, the Dallas Symphonic Festival. He later placed 1st in all the remaining divisions the following years. In 2005, he won the grand prize at the Collin County Concerto Competition and debuted with the Plano Symphony Orchestra. In 2006 he won the grand prize at the Lewisville Lake Symphony Young Artist Competition and also played with the Lewisville Lake Symphony.
Mr. Song attended Indiana University of Bloomington's Jacob's School of Music for cello music performance, where he was awarded the Indiana University Music Faculty Scholarship, E & E Knapik Scholarship, and Sheila Harms young artist scholarship. His teachers include Sharon Robinson, Janos Starker, Jung Shim Lewis, Ik Hwan Bae(chamber), Csaba Onczay, Eric Kim and Emilio Colon. At Bloomington, he had opportunities to play under David Efron, Michael Tilson Thomas, Arthur Fagen and Uriel Segal. As a teacher, Mr. Song taught at the Summit International Preparatory, a pre-collegiate private school and students at the Indiana University pre-college program. His hobbies include music production, assembling computers and coding. He is a member of the TAU sigma National Honors Society.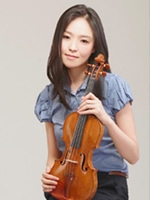 Junghyun Jenna Park – Chamber Coach & Assistant Administrator
Junghyun Jenna Park is a chamber coach and assistant administrator at the Dallas Asian American Youth Orchestra. She is an active performer and teacher in the Dallas/Fort Worth area. She began playing the piano at age five, and the violin at age nine. From an early age, she appeared in many performances as a soloist, chamber musician, and orchestra player throughout South Korea, China, and the United States.
She is the former concertmaster of the Volks Kammer Orchestra and the Modern Pops Orchestra. She has served as sectional violin for Skokie Symphony Orchestra(IL). Currently, she is a substitute violin for Plano Symphony Orchestra, Irving Symphony Orchestra, East Texas Symphony Orchestra, San Angelo Symphony Orchestra, and Midland-Odessa Symphony Orchestra.
As a chamber musician, she was a member of the Korean American Youth Symphony(KAYS) Ensemble in Seoul, and the Sonare String Quartet in San Francisco. Additionally, she has performed in multiple chamber music concerts and international music festivals, including the Summit Music Festival(NY), David Kim Orchestral Institute(PA), and Kuhmo Music Festival(KOR). As a pedagogue, she has served as faculty at various youth orchestras. Many of her students were selected for the All-Region Orchestras, All-State Orchestras, and Carnegie Hall Honors Students Series. Currently, she is an orchestra director at Irving ISD.
She has earned her Bachelor's degree at Ewha Womans University in Seoul, South Korea, and completed her Master's degree at University of North Texas (UNT) under the instruction of Dr. Felix Olschofka, and Sookmyung Woman's University. She is currently pursuing a Doctorate degree in Violin Performance under the instruction of Professor Philip Lewis at UNT. She is an accomplished violinist at UNT, and recipient of numerous awards and scholarships