DAAYO 2018 Austria Concert Tour Info
DAAYO Austria Trip Open Audition
DAAYO is heading to Austria from June 16, 2018 – June 23, 2018! This educational tour will feature two performances, 1 in Vienna, and 1 in Salzburg and lots of sightseeing. We have spots open for non-DAAYO members who wish to join – see below for details and registration signup link.
We'll enjoy the sights and sounds of Vienna, a city that Mozart, Beethoven, Brahms, Schubert, Strauss and Haydn all called home at one point. Revel at the Baroque majesty of Hapsburgs at the Schoenbrunn Palace and cruise along the scenic Danube river. After a few days of sightseeing, DAAYO will perform at the Rectorate Church of St. Peter, one of the most beautiful Baroque churches in Vienna. After our concert we'll also spend time in Melk, getting an opportunity to see the famous Benedictine Abbey. Then we'll head to Salzburg on our private coach.
There we will see the Mirabell Gardens and visit the Baroque Old Town before performing an evening concert at the Mozart House (commonly known as the Mozarteum). We'll wrap up our tour by spending a bit of time at splendid Lake Wolfgang.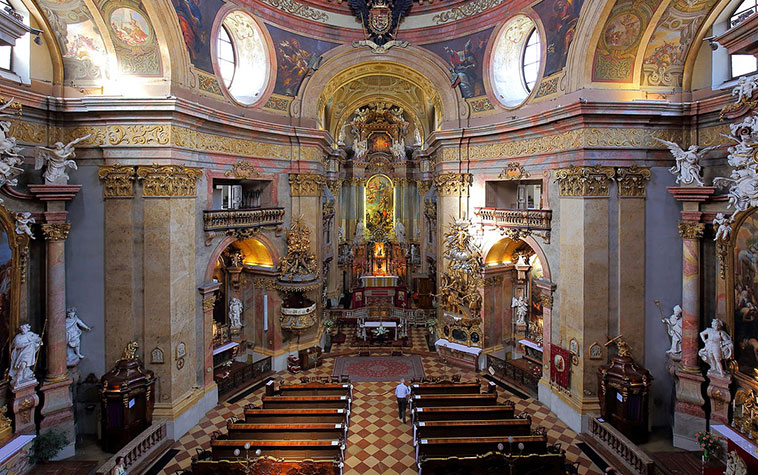 Rectorate Church of St. Peter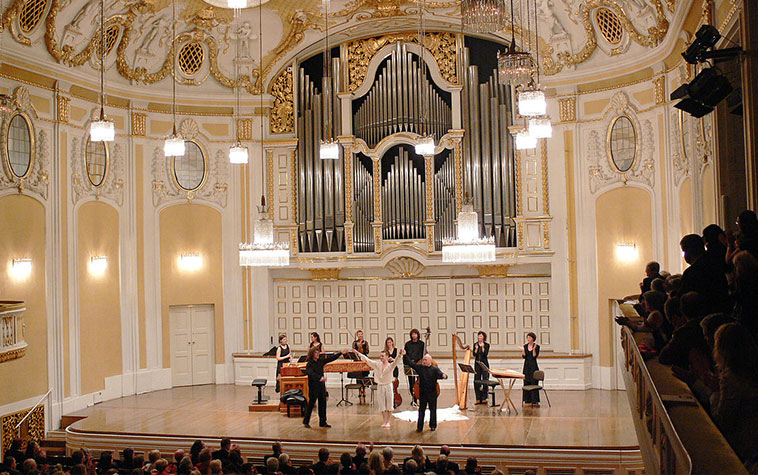 Instruments/Eligibility
We have openings for all instruments except trombone, tuba, and bass. This trip will be suitable for intermediate to advanced students. All students will have the opportunity to play repertoire that matches their ability. (See Performance Repertoire below.)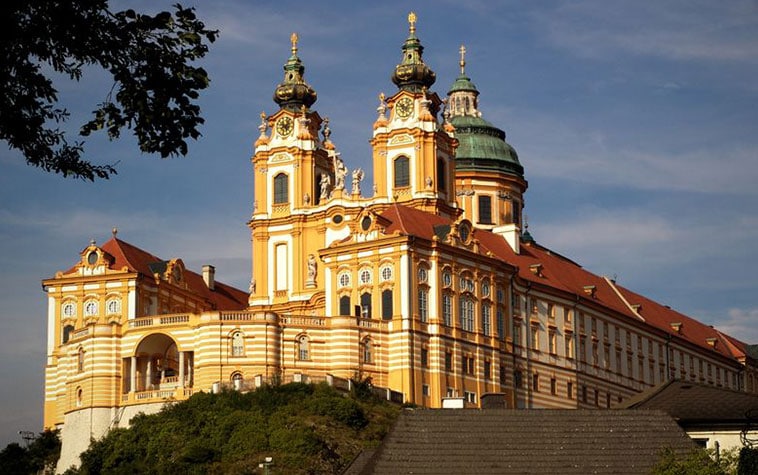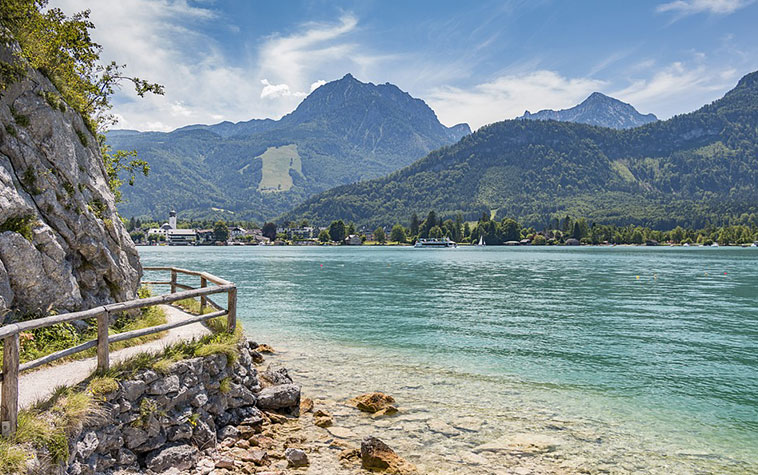 Audition Information
Audition Dates for the Austria Trip are December 2, 2017 and December 3, 2017 (2-5PM each day), also rolling auditions as needed. (Inquire for dates).
Last Day to Register to audition online is November 30, 2017.
Location: Maplelawn Center (420 Maplelawn Dr. Plano TX 75075)
Requirements:
One solo piece of your choice. (A movement from a solo concerto or sonata is highly recommended)
Scale: Two major scales of your choice. Advanced applicants may be asked to perform certain scales. (A three octave scale is required for all string applicants)
Sight Reading: A sight reading excerpt will be provided on the audition day.
Rehearsal Requirements and Other:
Students are expected to be able to make the following rehearsals (unless conductor gives special approval to miss)
Time: 6-8PM
Location: 420 Maplelawn Dr. Plano TX 75075
Dates:
May 27, 2018 (Orientation 5-6PM)
June 3, 2018
June 9, 2018
June 10, 2018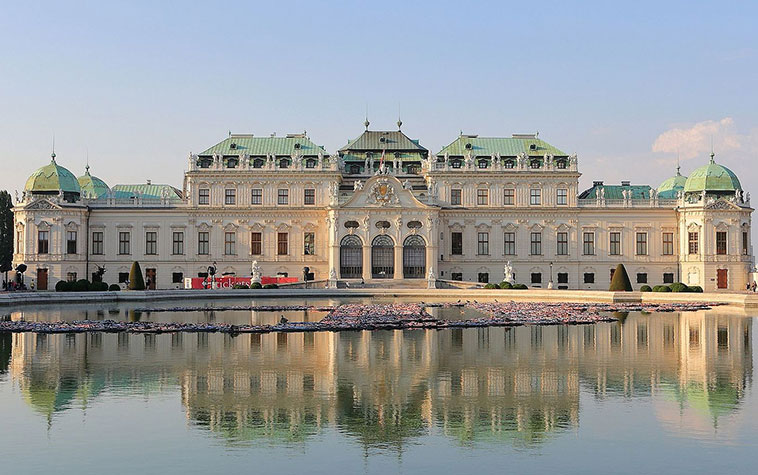 Performance Repertoire
Our performance repertoire will feature the following:
Mozart: Ave Verum Corpus for chamber orchestra (Arr. Miyazaki)
Mozart: Dona Nobis Pacem for chamber orchestra (Arr. Miyazaki)
Mozart: Magic Flute Suite for chamber orchestra (Arr. Miyazaki)
These pieces will be played by the whole group.
In addition to these pieces, we will have several chamber groups such as the Double Bass quintet/quartet, string quartet, string orchestra etc. The chamber pieces will feature both American and Asian music and will be tailored to the level of the student.
Trip costs and other details (includes airfare, hotel (3/4 star), food except lunch). For detailed inclusions/exclusions contact us below.
Student: $3500
Non-performer parent or other: $3800
Inquire austria2018@daayo.org for full itinerary and details. We hope you can join us for this wonderful opportunity!
Click Below to register for auditions