2019 Concerto Competition
February 9, 2019 @ 6:00 pm

-

9:30 pm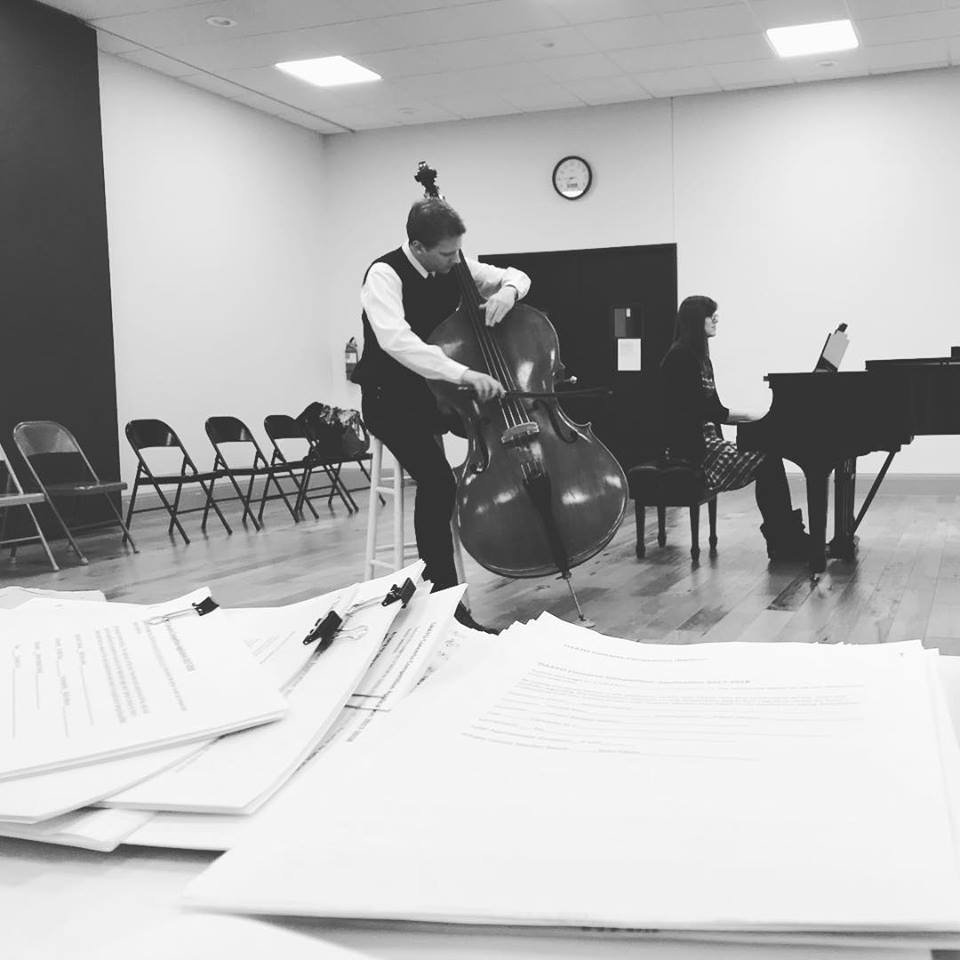 Our 2019 Concerto Competition will be held on February 9th, 2019 at our rehearsal facility.
The winner of this competition will perform their solo with our Symphony Orchestra on May 19th, 2019 at St. Andrew United Methodist Church.
The competition will start at 6PM. We will have seating available for family, friend and other students to listen to the performances, and we encourage our younger students to attend.
| | | | | |
| --- | --- | --- | --- | --- |
| Time | Name | Instrument | Composer | Piece |
| 6:00PM | Jeremy Tham | Violin | Mozart | Violin Concerto No. 5 |
| 6:15PM | Morgan Kiser | Violin | Dvořák | Romance in F minor op. 11 |
| 6:30PM | Julia Wang | Violin | Mozart | Violin Concerto no. 3 in G major K.216 1st Mvt (cadenza included) |
| 6:45PM | Sing-Rong (Lucy) Chiu | Violin | Bruch | Violin Concerto No. 1 Mvt. III |
| 7:00PM | Michelle Zhu | Oboe | Albinoni | Oboe Concerto op. 9 no. 2 |
| 7:15PM | Annie Zhi | Piano | Frédéric Chopin | Piano Concerto No. 2 in F minor, Op. 21, Mvmt. 1 |
| 7:30PM | Karen Lee | Violin | Mozart | Violin Concerto No. 4 in D Major- 1st Movement |
| Break (10-15 min) | | | | |
| 8:00PM | Mio Yamauchi | Bassoon | Weber | Concerto in F Major(1st mvmt) |
| 8:15PM | Carter Schmidt | Cello | Schumann | Cello Concerto in A Minor 1st Movement |
| 8:30PM | Grace Cowart | Violin | DeBeriot | Scene de Ballet |
| 8:45PM | Catherine Yang | Cello | Edward Elgar | Cello Concerto in E minor Op. 85, 1st movement |
| 9:00PM | Tiffany Doan | Violin | Glasunov | Concerto in a minor, Op. 28, first movement |
| 9:15PM | Connor Norton | Clarinet | Louis Spohr | Clarinet Concerto number 1 movement 1 |
| 9:30PM | Jeffrey Jehng | Violin | Johann Sebastian Bach | Concerto No. 2 in E Major  (S1042) |