February 26th evening concert ft. Yuxin Mei (pipa soloist)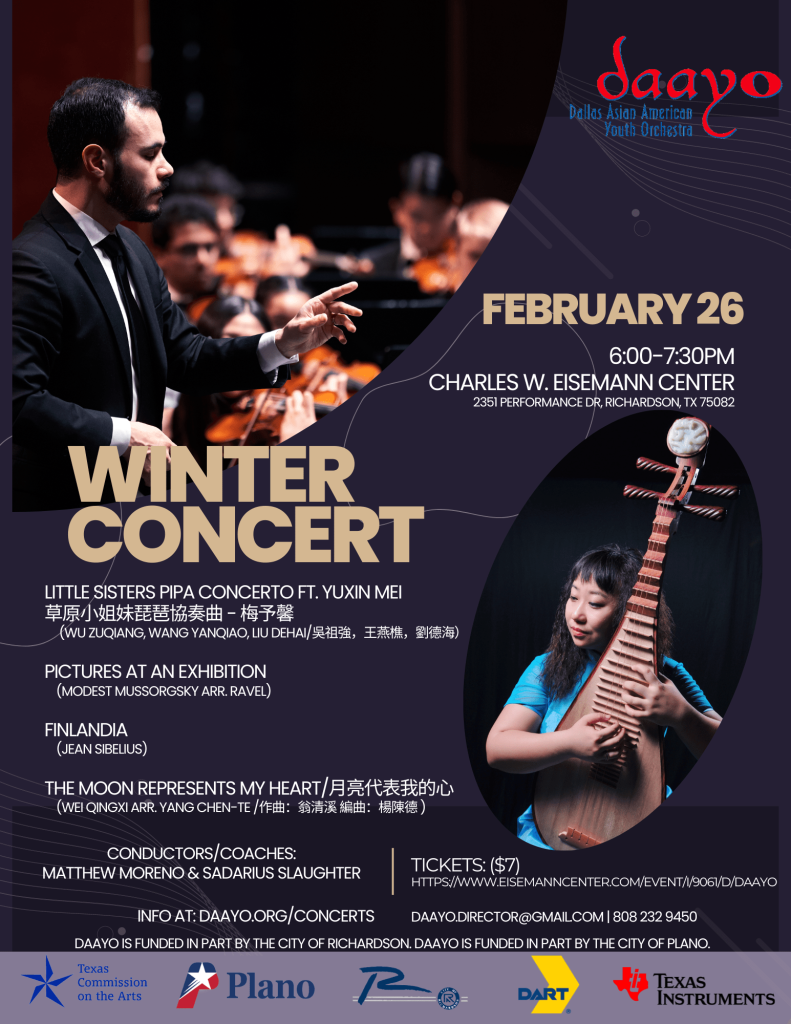 February 26
@
6:00 pm
–
7:30 pm
Our evening concert on February 26th, 2023 will feature our Philharmonic and Symphony Orchestras. An exciting night of music featuring a blend of western classical music and two beautiful pieces drawn from Asia.

Repertoire:
Philharmonic : Finlandia (Sibelius), The Moon Represents My Heart (月亮代表我的心)– (a Chinese pop song made incredibly popular by Teresa Teng), and Slavonic Dances No.1 (Dvorak)
Symphony: Pictures at an Exhibition (Mussorgsky arr. Ravel) and Little Sisters / 草原小姐妹 – this is a pipa concerto with professional pipa performer Yuxin Mei.

Tickets only $7 at https://www.eisemanncenter.com/event/i/9061/d/daayo