Eisemann Center Concert – Evening
March 4, 2018 @ 7:30 pm

-

9:00 pm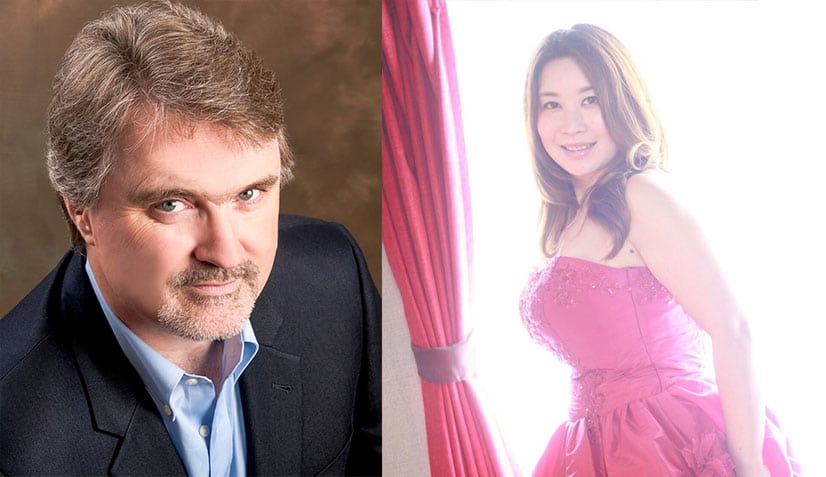 DAAYO is proud to feature opera singers tenor William Joyner and soprano Ai Yakura at our March 4, 2018 evening concert. The duo will perform excerpts from Puccini's La bohème (Act 1) with our Symphony Orchestra. In addition, you'll hear Antonín Dvořák's Overture Carnival and Giuseppe Verdi's La Traviata: Prelude to Act 1.
From our Philharmonic Orchestra you'll hear Schubert's Symphony No.5 mvt.1 and Scent of Orchid (蘭之香), and our Chamber group will perform Recuerdos de Andalucía by Eduardo Ocón.
Purchase tickets ($15) directly from the Eisemann center at the link below, with discounted pricing for students and seniors!
Ticketing: https://www.eisemanncenter.com/event/i/5814/d/daayo-evening
www.daayo.org
http://www.williamjoyner.com
https://www.facebook.com/theOperaWAKAYAMA/ (Ai Yakura's opera group in Osaka)
Full Program:
Symphony Orchestra:
Overture Carnival (Antonín Dvořák)
La Traviata Prelude to Act 1 (Giuseppe Verdi)
La Bohème: Excerpt from Act 1* (Giacomo Puccini)

Rodolfo's Aria "Che gelida mania"
Mimi's Aria "Si, mi chiamano Mimi"
Duet "O soave fanciulla"

Dialogue on Flowers (對花) (鮑元愷)
Philharmonic Orchestra:
Masquerade Suite for the Music for the Drama by Mikhail Lementor, mvt.I :Waltz (Aram Khachaturian)
Symphony No.5 in B-flat Major, mvt. I: Allegro (Franz Schubert)
Scent of Orchid (蘭之香)
Chamber Group:
 Recuerdos de Andalucía (Eduardo Ocón)
Autumn Leaves (Joseph Kosma arr. Thomas H. Graf)
DAAYO is a 501c3 nonprofit.