November 17th, 2019 Concert (Symphony, Philharmonic, Chamber)
November 17, 2019 @ 7:00 pm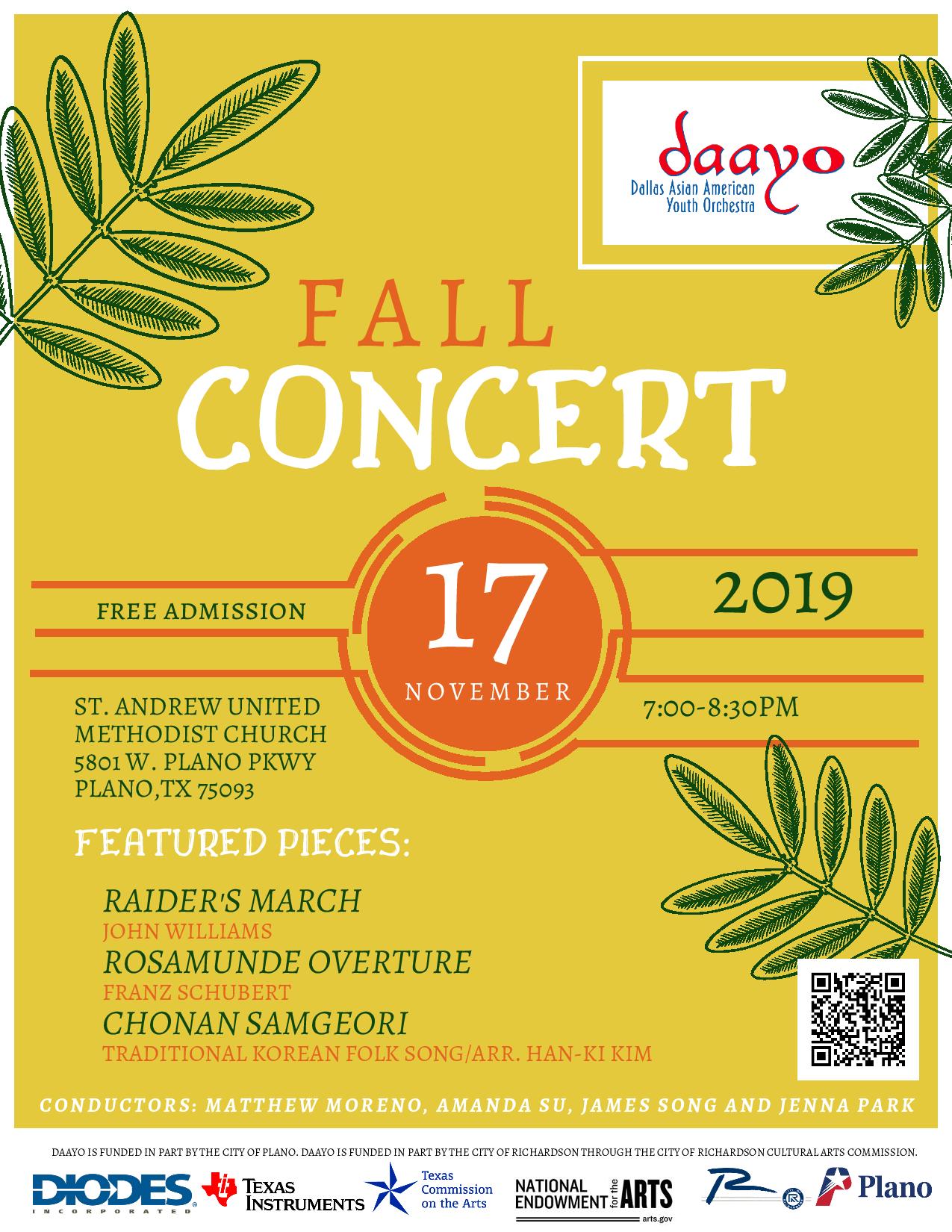 Season Opener Concert
Our 2019-2020 season opener concert will feature performances by our Symphony, Philharmonic and Chamber groups – our three most advanced ensembles.
This is a free concert – come check us out!
Repertoire Highlights:
Chamber Music Group – Coaches: James Song and Jenna Park
Kingdom Hearts – Dearly Beloved Yoko Shimomura/arr. Pedro Gilabert
Grace – Arturo Cardelús
Cheonan Samgeori Traditional Korean Folk Song/arr. Han-Ki Kim
Concerto No. 2 "Summer", mvmt. III – Presto Antonio Vivaldi
Philharmonic Orchestra (PO) – Conductor: Amanda Su
Overture to Rosamunde, D. 644 – Franz Schubert
Symphony No. 7 in A Major, Op. 92, mvmt. II – Allegretto Ludwig van Beethoven
The Land of the Rising Sun – Mark Lortz
Symphony Orchestra (SO) – Conductor: Matthew Moreno
Hebrides Overture "Fingal's Cave" – Felix Mendelssohn
Rainy Night Flower (雨夜花) – Yu-Xian Deng(鄧雨賢)/ arr. 石川皓也
Marche Slav – Pyotr Ilyich Tchaikovsky
Raider's March –  John Williams
Free Admission!